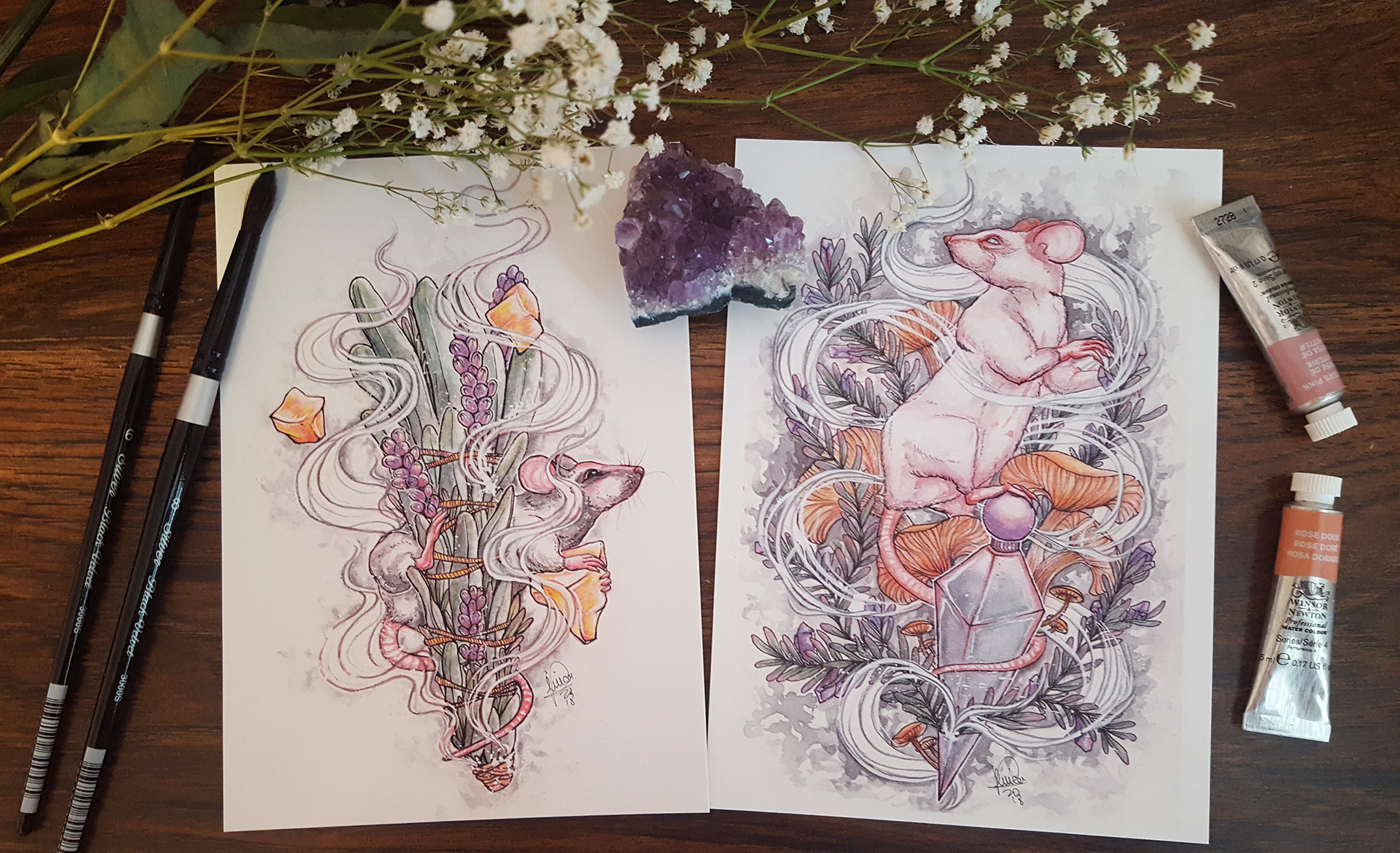 Ilinca Mitchell is a US based artist currently residing in Greenville, SC.
When it comes to making art, Ilinca enjoys using traditional media such as ink, watercolor, and gouache. She also loves doing digital art on her iPad via Procreate as well as on the pc via Wacom and Photoshop. 
Ilinca is currently working on a series of children's books named "Tales of Altor" - a magical world of animal characters and their adventures. The first book, "Kiana the Pumpkin Pie," is planned to be released in fall 2019. Follow the project along on
Patreon
and get exclusive access to early sneak peeks, videos, monthly prints, and more!
If you want to see Ilinca draw and paint live, join her on
Twitch.
For commission work or contract work please inquire at
 ilinca.milosan@gmail.com
If you are a charity looking for a volunteer to help you create artwork you can use to raise money for your cause (ie. an animal shelter looking to make some cat t-shirts), please do not hesitate to contact her at ilinca.milosan@gmail.com and she will be more than happy to find ways to fit your project in her schedule.